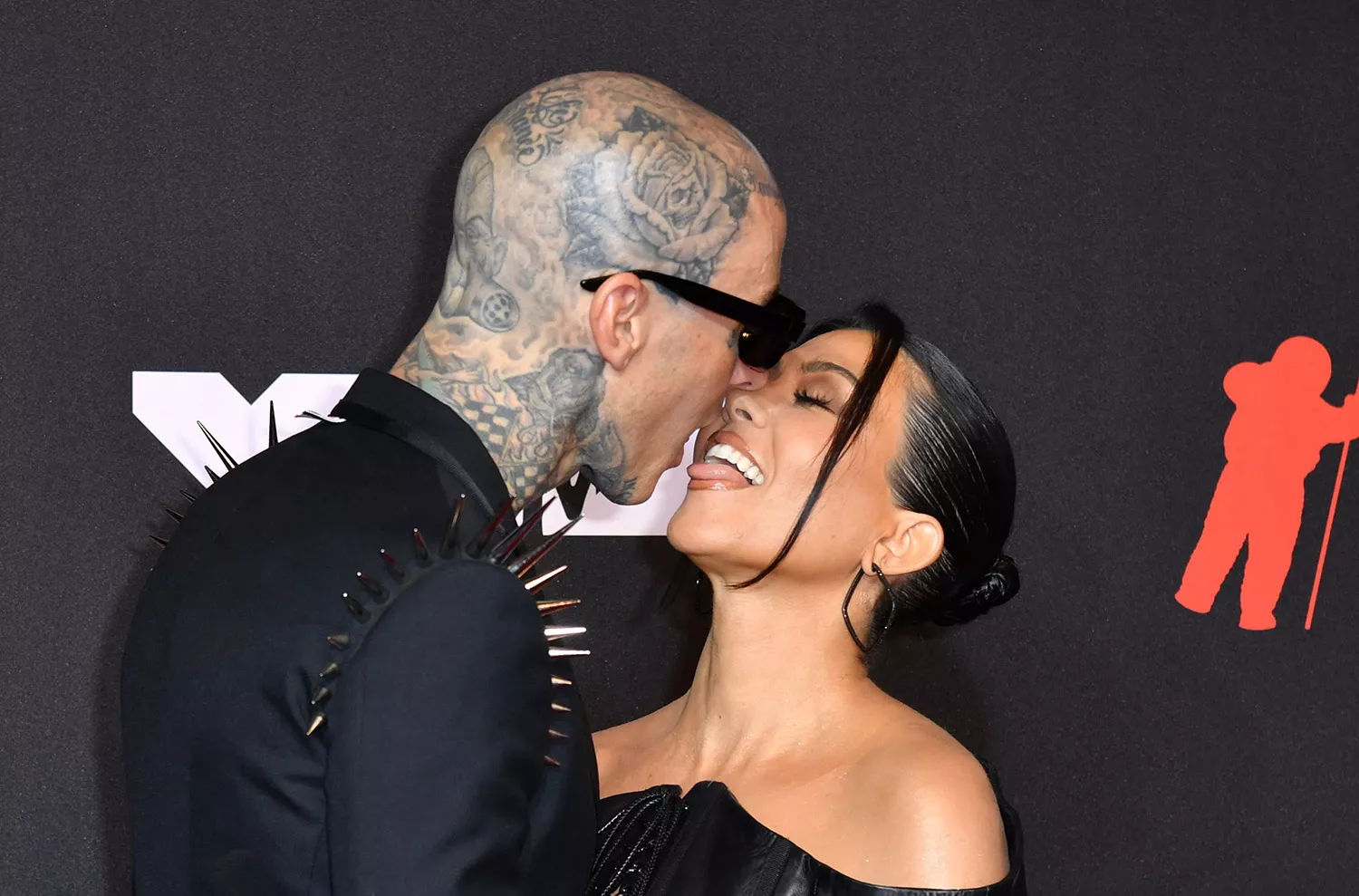 Yes, Kourtney Kardashian is pregnant again. Reality television star, Kourtney Kardashian, announced her pregnancy with husband Travis Barker at a Blink-182 concert in Los Angeles on June 16, 2023.
Kardashian held up a handmade sign that read "Travis, I'm pregnant" in all caps, as Barker performed on stage. Barker left the stage to find Kardashian in the audience and embraced her.
Kourtney Kardashian, 44, shared a video of herself holding the sign and jumping in the audience on her Instagram page. Barker, 47, also shared the video.
Travis Barker's Daughter Alabama Celebrates Kourtney Kardashian's Pregnancy News: 'Baby #7'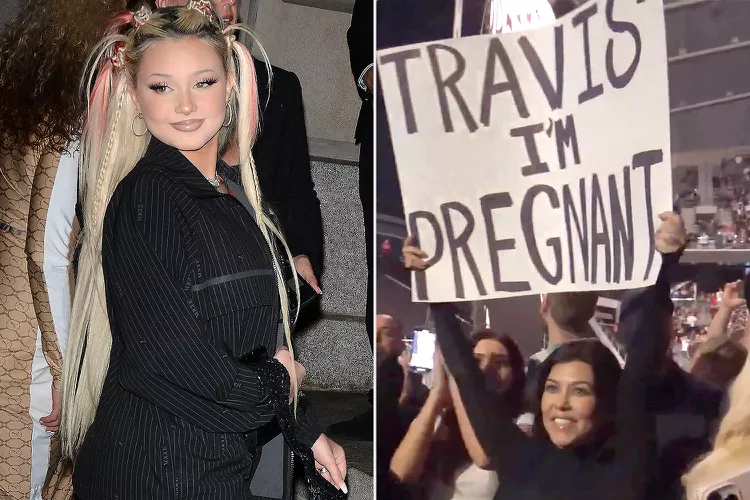 In response to the announcement that her father and Kourtney Kardashian are anticipating their first child, Alabama, who is 17 years old, expressed her reaction through an Instagram Story on Saturday. She reposted a video clip originally shared by Kardashian, 44, where she confirmed her pregnancy by displaying a sign that read "Travis I'm Pregnant!" Alabama captioned the post simply with "Baby #7."
What is the Due Date for Kourtney Kardashian's Daby?
According to sources, Kourtney is likely at least three months along, so the baby could arrive any time between September 2023 and the early winter, with the due date likely being some time around October to mid-December. However, Kourtney and Travis have not revealed the exact due date of the baby.
Kardashian and Barker did not offer any more information about the pregnancy
Kourtney Kardashian's Fertility Journey and IVF Struggles
This will be Kardashian's fourth child and Barker's first child with her. Kardashian has three children with her former partner Scott Disick, while Barker has two children with his ex-wife Shanna Moakler and was also stepfather to Moakler's daughter with Oscar De la Hoya, Atiana.
Kardashian and Barker got married in May 2022 in a courthouse in Santa Barbara before holding a lavish wedding at the Dolce Gabbana mansion in Italy. Kardashian has previously spoken about the couple's fertility journey and their unsuccessful journey with IVF to conceive their first child together, stopping the treatment earlier this year.
Frequently Asked Questions (FAQs)
Who is Kourtney Kardashian?
Kourtney Kardashian is a reality TV star, socialite, and businesswoman. She is best known for appearing on the reality TV show "Keeping Up with the Kardashians.
Who is Travis Barker?
How did Kourtney Kardashian announce her pregnancy?
Kourtney Kardashian announced her pregnancy by holding up a sign that read "Travis I'm pregnant" at a Blink-182 concert. The sign was a reference to a scene from the band's hit video for the song "All The Small Things.
How many children does Kourtney Kardashian have?
Kourtney Kardashian has three children with her former partner, Scott Disick: Mason, Penelope, and Reign. This will be her first child with Travis Barker.