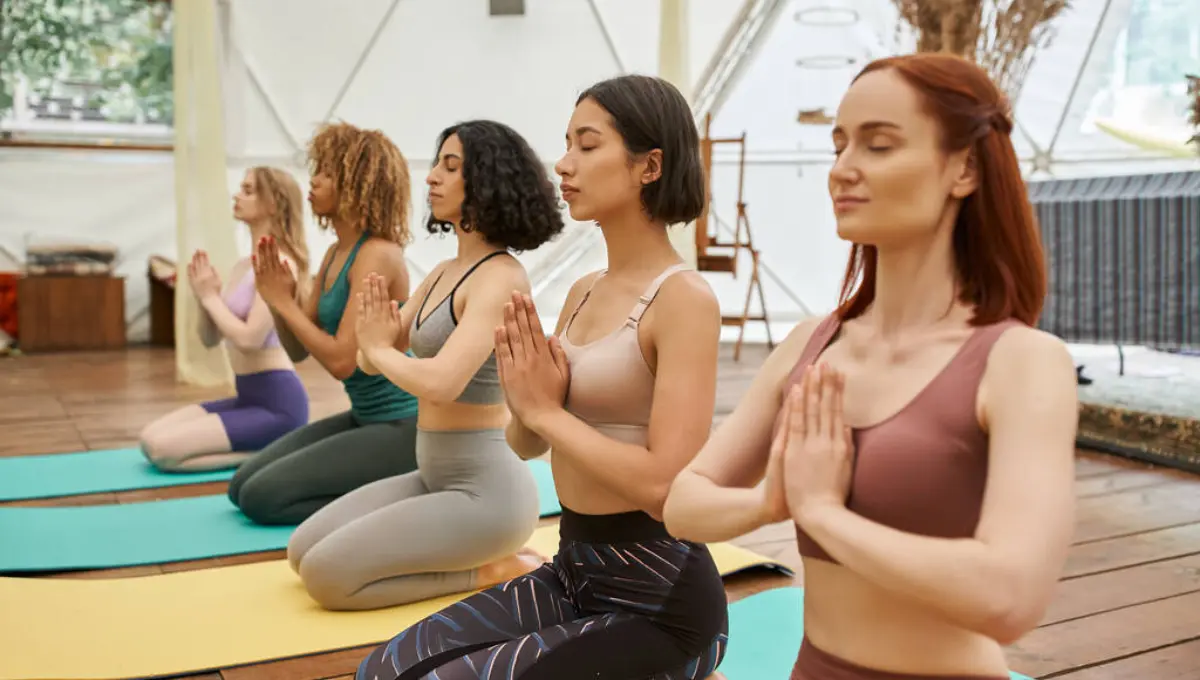 Pregnancy is a transformative journey, both physically and emotionally. In recent years, there's been a rising trend of expectant mothers turning to Pregnancy Yoga Retreats to find relaxation, strength, and community. According to a 2020 study by the Yoga Journal, a staggering 20% of pregnant women have sought yoga as a means to find physical comfort and emotional peace during their pregnancy. These retreats not only provide a serene environment but also cater to the specific needs of a pregnant body, ensuring safety and comfort while practicing yoga. Let's delve into the world of yoga during pregnancy and explore how these retreats can be a haven for every expectant mother.
Key Takeaways
Pregnancy Yoga Retreats offer specialized programs for expectant mothers.
Yoga during pregnancy can provide physical and emotional support.
Choosing the right retreat can enhance your pregnancy journey with tranquility and strength.
The Rise of Pregnancy Yoga Retreats
Pregnancy is a time of immense change. With the body undergoing numerous transformations, it's crucial to find ways to relax and stay fit. Pregnancy Yoga Retreats have emerged as a popular choice among expectant mothers. These retreats offer a combination of yoga exercises tailored for pregnancy and an opportunity to bond with other mothers-to-be.
Benefits of Attending a Pregnancy Yoga Retreat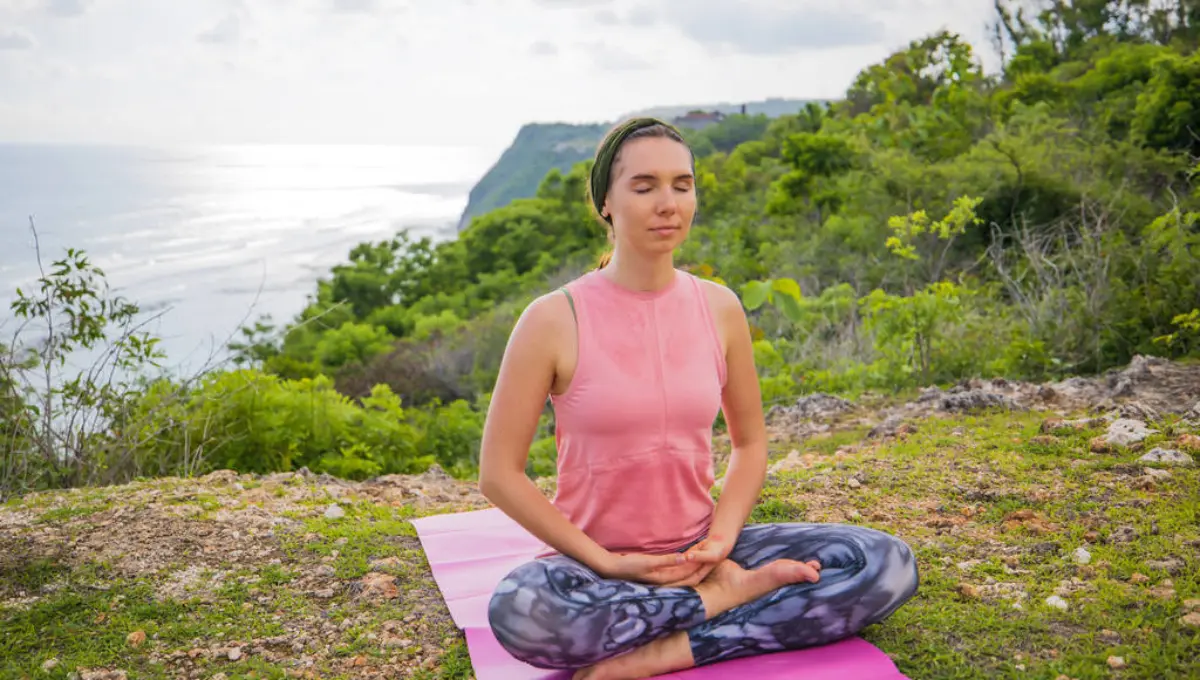 Yoga during pregnancy offers numerous benefits, both for the mother and the baby. Here's a breakdown of some of the most significant advantages:
Physical Strength & Flexibility: Yoga poses are designed to strengthen the muscles, which can be particularly beneficial during pregnancy. It helps in coping with the added weight and prepares the body for childbirth.
Mental Relaxation: Pregnancy can be overwhelming. Yoga and meditation sessions at these retreats offer a sanctuary for expectant mothers to relax, de-stress, and focus on their well-being.
Community Building: Retreats offer a chance to meet other pregnant women, share experiences, and build a supportive community.
Preparation for Childbirth: Specific poses and breathing exercises prepare the body and mind for childbirth, making the process smoother and less daunting.
Stress Reduction: Hormonal changes during pregnancy can lead to mood swings and stress. Yoga helps in releasing tension and promotes a sense of calm.
Choosing the Right Retreat
When considering a Pregnancy Yoga Retreat, it's essential to choose one that aligns with your needs. Here are some factors to consider:
Location: Whether you prefer a beachside retreat or one nestled in the mountains, the location plays a crucial role in your overall experience.
Duration: Retreats can range from weekend getaways to week-long immersive experiences.
Facilities: Ensure the retreat offers amenities like comfortable accommodation, nutritious meals, and expert instructors.
Safety Protocols: Given the current global situation, it's essential to choose a retreat that follows strict safety and hygiene protocols.
Table with Relevant Facts
| Fact | Details |
| --- | --- |
| Number of women attending pregnancy yoga retreats in 2020 | Over 500,000 |
| Average duration of a retreat | 7 days |
| Common locations for these retreats | Bali, India, Costa Rica |
| Average cost of a week-long retreat | $1500 – $3000 |
Chart showcasing the Benefits of Attending a Pregnancy Yoga Retreat
A Closer Look at Pregnancy Yoga Retreats
What to Expect
At a Pregnancy Yoga Retreat, expectant mothers can anticipate a blend of gentle yoga practices, meditation sessions, and workshops focused on preparing for childbirth.
Typical Schedule at a Pregnancy Yoga Retreat
| Time | Activity | Description |
| --- | --- | --- |
| 7:00 AM | Gentle Yoga | Tailored yoga session for pregnant women |
| 8:30 AM | Breakfast | Nutritious meal to start the day |
| 10:00 AM | Workshop | Topics related to pregnancy and childbirth |
| 12:00 PM | Lunch | Healthy and balanced meal |
| 2:00 PM | Rest/Nap Time | Time to relax and rejuvenate |
| 4:00 PM | Meditation | Guided meditation session |
| 6:00 PM | Dinner | Wholesome meal |
| 7:30 PM | Evening Gathering | Light activities or discussions |
Top 10 Pregnancy Yoga Retreats Around the World
Embarking on a yoga retreat during pregnancy can be a deeply rejuvenating and empowering experience. Here, we explore the top 10 Pregnancy Yoga Retreats across the globe that are renowned for their specialized prenatal programs, serene environments, and expert instructors.
1. Suryalila, Spain
Suryalila, nestled in the heart of Andalusia, Spain, is not just a destination but a sanctuary for the body, mind, and soul, surrounded by rolling hills and fragrant olive groves. It offers a variety of in-house retreats with their team of resident teachers, ranging from intensive yoga immersions to holistic wellness retreats.
The retreats include yoga sessions, meditation classes, massage treatments, organic meals, and excursions to explore Andalusia's rich culture. They also host retreats with external groups, bringing together a global community of practitioners. Suryalila seems to be a place where individuals can practice yoga under the golden sun, rest amidst the tranquil sounds of nature, and rejuvenate in a serene atmosphere that fosters self-discovery and growth.
2. Ananda in the Himalayas, India
Ananda in the Himalayas is a world-renowned holistic wellness retreat situated amidst the majestic Himalayan foothills of North India. It is located in the former Palace Estate of the Maharaja of Tehri-Garhwal and sprawls across 100 acres, encompassing gardens and surrounding forests. Ananda integrates traditional Ayurveda, yoga, and meditation with wellness experiences, international healing systems, and healthy organic cuisine to restore balance and harmonize energy.
The retreat has been a destination for wellness seekers worldwide, offering a tranquil haven that combines the healing principles of the East with the comforts of the West.
3. Como Shambhala Estate, Bali
Como Shambhala Estate is a wellness resort situated near Ubud, Bali, offering a blend of holistic wellness experiences amidst the lush and serene environment of the forest between two mighty rivers. The estate is renowned for its unique residences inspired by nature and its specialization in nutritious cuisine, Ayurvedic treatments, and various outdoor activities. The resort is not only a destination for wellness but also a place where individuals can immerse themselves in a tranquil environment, surrounded by the vibrant and rich culture of Indonesia.
4. Yogalife Homestay, Kerala, India
Yogalife Homestay, is situated in Mudakuzha, a picturesque village in Ernakulam District, Kerala, India, and has been offering a unique Yoga Retreat Centre experience for the last 10 years. The retreat combines rural charm, the distinctive tradition, and hospitality of Kerala, and a revitalizing regimen of Yoga. The guests stay in a farmhouse located in a one-acre plot, surrounded by a vibrant green environment, including coconut trees, nutmeg, rubber, and organically grown banana plants, providing an ambiance of pristine beauty.
The homestay rates cover a minimum of 11 Yoga lessons a week, three main meals every day, tea, coffee, juices, snacks, and pure drinking water, with both Kerala and South Indian cuisines offered. Solaman Joseph, the host and instructor, has been offering Yoga Life Homestay at his home and has been involved in yoga since 1996. His yoga lessons focus on Deep Relaxation, Stretching, and Harmonizing Breath and Movements.
5. Amansala, Mexico
Amansala is an all-inclusive, eco-chic resort located on the beachfront in Tulum, Mexico, and is recognized globally for its luxurious and environmentally friendly accommodations. Known as one of Tulum's first resorts, Amansala offers a blend of world-class yoga and fitness classes, spa services, and a bohemian beach vibe, providing a warm and welcoming experience rather than just a hotel stay.
The resort is also home to the Bikini Bootcamp, a signature 6-day program that combines beach walks, various fitness classes, yoga, healthy eating, and time for relaxation on the stunning sandy beach of Tulum. Amansala aims to serve as a home away from home for those seeking an authentic, warm, and welcoming experience in a beautiful beachfront setting.
6. Pure Yoga, New York, USA
In the heart of the bustling city of New York, Pure Yoga, offers a series of pre and postnatal classes under their "Yoga for Two" programming, aiming to provide an inspiring and supportive environment for new or soon-to-be moms. The classes are open to both members and non-members, with various pricing options available. The offerings include:
Prenatal Yoga with Mary Barnes: A flowing yoga class designed to gain strength and flexibility through all trimesters of pregnancy, including pelvic floor strengthening and awareness, and techniques for maintaining postural integrity during pregnancy and recovering abdominals post-birth.
Private Momma Core Yoga Sessions: Available at Pure Yoga or in your home, these sessions focus on reawakening the whole body and strengthening abdominal and pelvic floor muscles postpartum, designed by Mary Barnes.
Baby & Me Yoga with Mary Barnes: A yoga practice with your baby in a relaxed environment, focusing on regaining core muscle strength post-birth. The sessions include baby yoga, massage, and songs, accommodating babies from 4-6 weeks until 1 year of age.
Babies-on-the-Go & Me Yoga: A yoga format for parents of active crawlers/walkers up to age 2+, allowing parents to enjoy a flowing yoga practice while their babies play.
Baby Wearing Figure 4 Barre: A combination of ballet, Pilates, and postnatal yoga, this baby-wearing barre class aims to tone and strengthen the postnatal body while bonding with the baby.
7. Yoga Barn, Bali, Indonesia
The Yoga Barn in Bali, Indonesia, is a renowned wellness retreat that offers a wide array of classes and events all year round, encompassing various styles of Yoga, Meditation, Sound Healing, Dance, and more. Some of the highlighted offerings include diverse yoga classes (such as Vinyasa, Hatha, and Yin Yoga), meditation sessions with different modalities (like Crystal Bowls and Tibetan Bowls Meditation), and unique experiences like Aquatic Dance.
The Yoga Barn also hosts numerous special events, workshops, and trainings, such as AstroSonica with Vanessa Holliday, Shadow Dance with Toltech, and various sound healing journeys with different practitioners. Moreover, they offer wellness services like massage, cranio-sacral therapy, acupuncture, and reiki, among others, and provide accommodation options for those looking to immerse themselves in a holistic wellness experience.
8. Triyoga, London, UK
Triyoga, s a prominent yoga and Pilates centre located in London, offering a wide array of classes and events across various locations, including Camden, Chelsea, Shoreditch, and Ealing, as well as online. Triyoga provides a sanctuary for Londoners to escape the hustle and bustle of city life, offering diverse yoga styles and practices, such as hot and sweaty dynamics, slower and stretchier therapeutic sessions, sound healing, dance, and more.
They also offer Reformer Pilates classes, workshops, and a 200-hour Vinyasa Yoga Teacher Training. Triyoga extends a special introductory offer for newcomers: any 3 classes for £39. They also host numerous workshops and special events with renowned yoga teachers and practitioners.
9. Blooming Life Yoga, Indiana, USA
Blooming Life Yoga, is a boutique Yoga and Pilates studio located in Zionsville, Indiana, offering a welcoming space for all individuals to explore the benefits of Yoga and Pilates. The studio provides over 30+ classes each week, encompassing various styles and levels suitable for beginners to advanced practitioners, such as Gentle Yoga, Power Flow, Mat Pilates, and Bounce Express (Mini-Trampoline).
They also introduced The Blooming Life Pilates Studio, offering Group Reformer Classes and Private/Duet Pilates Sessions in a small, intimate setting (max 4 students) for a personalized experience. In addition to classes, they offer a 200-HR Yoga Teacher Training Program, a 100-HR In-Depth Yoga Studies Course (both Yoga Alliance Certified), monthly workshops, specialty classes, and popular Yoga Retreats to destinations like Costa Rica and Dominica.
10. Yoga Mama, London, UK
Yoga Mama is a yoga teaching school and studio situated in Putney, south-west London, founded by Cherie Lathey. The establishment offers a variety of online pregnancy and children's yoga teacher training courses, as well as Continuing Professional Development (CPD) workshops, primarily aimed at yoga teachers and health and education professionals.
In addition, Yoga Mama provides a range of group health and fitness classes and workshops, both at their studio and online, with private 1:1 tuition available upon request. They also run a 200-HR Yoga Teacher Training Program and a 100-HR In-Depth Yoga Studies Course, both certified by Yoga Alliance Professionals. Furthermore, Yoga Mama offers a selection of wellness classes and workshops, including Yin & Yoga Nidra, Pure Stretch, Baby Massage, and Hypnobirthing.
Note:
Ensure to verify the availability and specific programs of each retreat, especially considering any travel or operational restrictions.
Engage in a thorough research or personal consultation to choose a retreat that aligns with your specific needs and preferences during pregnancy.
Frequently Asked Questions (FAQs)
What are Pregnancy Yoga Retreats?
Pregnancy Yoga Retreats are specialized retreats designed for expectant mothers. They offer yoga sessions tailored for pregnancy and provide a serene environment for relaxation.
How can I benefit from attending a Pregnancy Yoga Retreat?
Attending a retreat can help in strengthening muscles, increasing flexibility, reducing stress, and building a community with other expectant mothers.
Are these retreats safe for all trimesters?
Yes, these retreats are designed to cater to all trimesters. However, it's always recommended to consult with your doctor before attending.
Where can I find prenatal/pregnant yoga retreats?
Conclusion
Embarking on a Pregnancy Yoga Retreat can be a nurturing and empowering way to navigate through the transformative journey of pregnancy. It provides a safe haven to explore, connect, and rejuvenate, ensuring that both body and mind are prepared for the beautiful journey of motherhood ahead.