Hey there! 🎉 Welcome to a world sprinkled with sugar, spice, and everything nice – yes, we're talking about grandparents! Those lovely souls who sneak us cookies when mom isn't looking and weave magical stories that transport us to faraway lands. But hey, have you ever wondered about the zillion different names they are called by, all around this big, wide world? 🌎 Buckle up, because we're about to hop on a fun ride through our "Ultimate List of 200+ Names for Grandparents," exploring the sweet, spicy, and everything in-between names from all corners of the globe!
Affiliate Disclaimer: PregnancyBoss.com is a participant in the Amazon Services LLC Associates Program, an affiliate advertising program designed to provide a means for sites to earn advertising fees by advertising and linking to Amazon.com. This means that if you make a purchase through certain links on our site, we may earn a commission. This comes at no extra cost to you and helps support PregnancyBoss.com. We only recommend products we trust. Thank you for your support!
Imagine this – in the bustling streets of Italy, a little boy calls his grandma 'Nonna', while miles away in the serene landscapes of Sweden, a little girl shouts 'Mormor' as she runs into her grandma's arms. From the classic 'Grandma' and 'Grandpa' to the snazzy 'Nana' and 'Papa', the names we have for our grandparents are as varied and special as the delicious cookies they make! 🍪
Now, here's a fun fact to sprinkle some extra excitement: Did you know, in just the United States alone, there are a whopping 70 million grandparents? That's 70 million warm hugs, countless bedtime stories, and yes, an endless supply of cookies! And guess what? A study by AARP tells us that a jaw-dropping 96% of us will become grandparents too! 🎈
In this cozy corner of ours, we're not just talking about names. Oh no, we're going on an adventure, exploring the heartwarming tales, the rich traditions, and the beautiful emotions that are wrapped up in these names. Whether you're going to be a grandparent soon (congratulations! 🎊) or you're just here for the fun ride, we promise you stories of love, joy, and a whole lot of warmth, as we wander through names whispered lovingly through generations.
So, grab a cookie, get comfy, and let's dive into this heartwarming adventure together! 🚀🍪💖
Related: Biblical Childbirth – What Does the Bible Say About Childbirth?
Here's a Fun Tip: Next time you're with your grandparents, ask them what they called their grandparents. You'll not only learn a new name but oh, the stories you'll hear, the pictures you'll see in your mind, and the love you'll feel in those tales will be something to treasure forever!
200+ Endearing Names for Grandparents Around the World
Let's explore a variety of grandparent names from around the globe! 🌎
| Country/Region | Grandma Name(s) | Grandpa Name(s) |
| --- | --- | --- |
| Afghanistan | Bibi | Baba |
| Albania | Gjyshe | Gjysh |
| Ancient Rome | Mater | Pater |
| Argentina | Abuela | Abuelo |
| Australia | Grandma, Nan | Grandpa, Pop |
| Austria | Oma | Opa |
| Bangladesh | Nani (maternal), Dadi (paternal) | Nana (maternal), Dada (paternal) |
| Belgium | Grootmoeder (Flemish), Mamie (French) | Grootvader (Flemish), Papy (French) |
| Bosnia | Teta | Dedo |
| Brazil | Vovó, Mozão | Vovô |
| Bulgaria | Baba | Dyado |
| Chile | Nana | Tata |
| China | Yéyé (paternal), Nǎinai (maternal), Pó Po (Cantonese) | Yéyé (paternal), Nǎinai (maternal), Gung Gung (Cantonese) |
| Colombia | Abuela | Abuelo |
| Costa Rica | Abuelita | Abuelito |
| Croatia | Baka | Djed |
| Cyprus | Yiayia | Pappous |
| Czech Republic | Babička | Dědeček |
| Denmark | Bedstemor | Bedstefar |
| Egypt | Teta | Gedo |
| Estonia | Vanaema | Vanaisa |
| Ethiopia | Ayeat | Ayeat |
| Finland | Isoäiti, Mummo (informal) | Isoisä, Ukki (informal) |
| France | Mémé | Pépé |
| French Canadian | Mémère | Pépère |
| Germany/Netherlands | Oma | Opa |
| Ghana | Nana | Nana |
| Greece | Yaya | Pappous |
| Greenland | Mormor (maternal) | Aanaa |
| Guatemala | Abuelita | Abuelito |
| Haiti | Lele, Meme | Granpè, Papi |
| Hawaii | Tutu, Tutu Wahine | Kuku Kane, Tutu Kane |
| Hungary | Nagymama, Nagyi (informal) | Nagyapa, Papa (informal) |
| Iceland | Amma | Afi |
| India (Hindi) | Nani (maternal), Dadi (paternal) | Nana (maternal), Dada (paternal) |
| India (Kannada) | Ajji | Ajja |
| India (Tamil) | Patti | Thatha |
| India (Telugu) | Ammamma | Tatayya |
| Indonesia | Oma | Aki |
| Iran | Dedeh | Bababozorg |
| Ireland | Maimeó (Irish Gaelic), Seanmháthair (formal), Móraí, Mamó (informal) | Daideo (Irish Gaelic), Seanathair (formal), Daideo, Daidí (informal) |
| Israel | Savta | Saba |
| Italy | Nonna | Nonno |
| Jamaica | Granny, Grandma | Grandpa |
| Japan | Obaasan, Sobo (informal) | Ojiisan, Ojīchan (informal) |
| Kazakhstan | Apai | Ata |
| Kenya | Cucu | Guka |
| Korea | Halmoni | Haraboji |
| Latvia | Vecmāmiņa | Vectēvs |
| Lebanon | Teta | Jeddo |
| Lithuania | Močiutė | Senelis |
| Luxembourg | Oma | Opa |
| Malaysia/Indonesia | Nenek | Atok |
| Malta | Nanna | Nannu |
| Moldova | Bunică | Bunic |
| Mongolia | Eej | Aav |
| Nepal | Hajuraama | Hajuraaba |
| New Zealand | Grandma, Nana | Grandpa, Koro (Māori) |
| Nigeria (Yoruba) | Mama | Baba |
| Norway | Mormor (maternal), Farmor (paternal) | Morfar (maternal), Farfar (paternal), Bestefar |
| Pakistan | Dadi (Paternal), Nani (Maternal) | Dada (Paternal), Nana (Maternal) |
| Peru | Abuela | Abuelo |
| Philippines | Lola | Lolo |
| Poland | Babcia | Dziadek |
| Portugal | Avo | Avô |
| Romania | Bunica | Bunic |
| Russia | Babushka | Dedushka |
| Saudi Arabia | Jaddah | Jiddo |
| Slovakia | Stará Mama | Starý Otec |
| Somalia | Ayeeyo | Awoowe |
| South Africa | Makhulu (Xhosa) | Khulu (Xhosa) |
| South Africa (Afrikaans) | Ouma | Oupa |
| Spain/Mexico | Abuela | Abuelo |
| Swahili | Bibi | Babu |
| Sweden | Mormor (maternal), Farmor (paternal) | Morfar (maternal), Farfar (paternal) |
| Switzerland | Mamie | Pépé |
| Syria | Teta | Jiddo |
| Tanzania | Nyanya | Babu |
| Thailand | Yai | Poo |
| Turkey | Anneanne (Maternal), Babaanne (Paternal) | Dede |
| Uganda | Kuku | Jjajja |
| Ukraine | Baba | Dedo |
| USA | Gigi (modern), MeeMaw (Southern) | Pops (modern), PawPaw (Southern) |
| USA/Canada | Nana | Papa |
| USA/Canada/UK | Grandma | Grandpa |
| Venezuela | Abuela | Abuelo |
| Vietnam | Vó | Ông |
| Wales | Mamgu | Tad-cu |
| Zimbabwe | Gogo | Sekuru |
Related: Is Pain in Childbirth a Curse from God?
Modern and Trendy Names For Grandparents (Both Grandma and Grandpa)
Gigi & Poppy
Mimi & Buddy
Nini & Bubba
Lulu & Duke
BeBe & Ace
Fifi & Champs
Titi & Coco
Kiki & Dash
Coco & Fozzie
Lala & Gumpa
Momo & King
Nana & Nono
Pippa & Pappy
Zaza & Skip
Didi & Slick
Bambi & Sparky
Sisi & Tank
Toto & Taz
Bibi & Wiz
Gaga & Ziggy
Mima & BoBo
Lili & Buzz
Vivi & Captain
Faye & Chief
Gemma & Coach
Mia & Grizzly
NeNe & Hawk
CeCe & Jet
JoJo & Mack
Honey & Max
Queenie & Ozzy
Star & Papi
Sunny & Rocco
Bunny & Rocky
Cherry & Skipper
Goldie & Sully
Kitty & Tito
Pebbles & Topper
Sparkle & Zeus
Twinkle & Zorro
Yaya & Bear
Zia & Bingo
Zizi & Bronco
Zuzu & Champ
Lolly & Cubby
Mopsy & Dodger
Pandy & Gadget
Peaches & Grampsy
Pinky & Popsicle
Sweetie & Scout
Related: Top 1000 Spanish Baby Boy Names with Meaning – 2023
celebrity grandparent names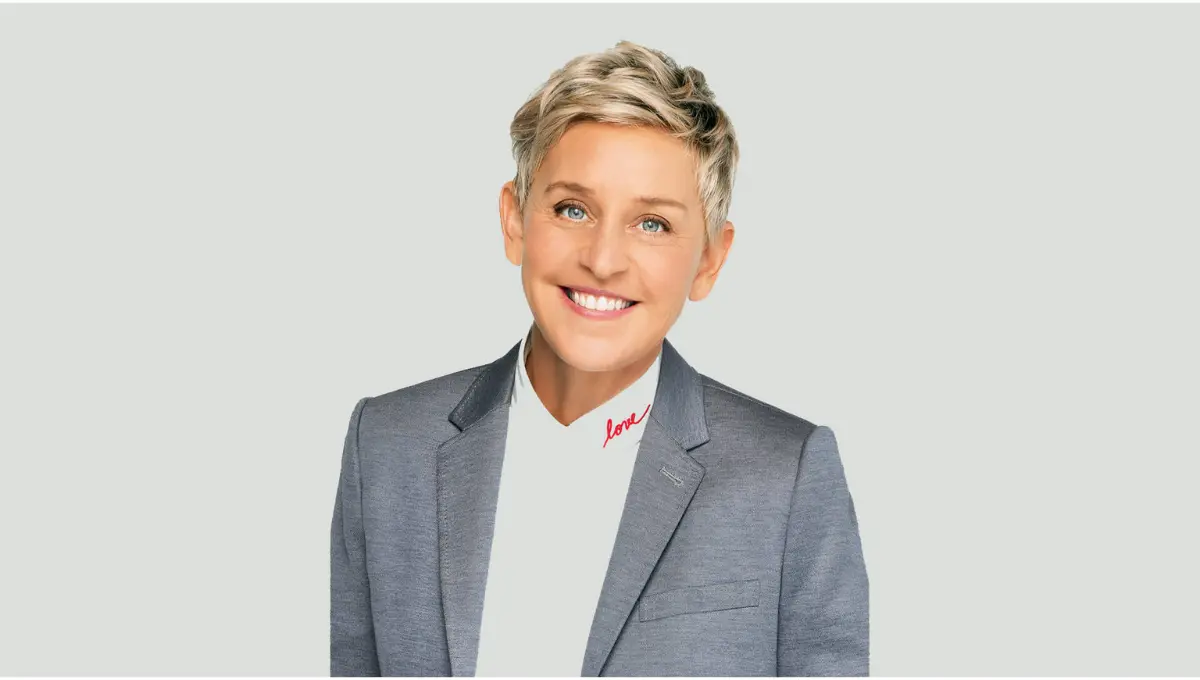 Here's a list of some celebrities along with the adorable names their grandchildren call them:
Goldie Hawn – Glam-ma
Martha Stewart – Martha
Tom Hanks – Pappou
Blythe Danner – Lalo
Lionel Richie – G-Pa
Sally Field – Granny
Sharon Osbourne – Shazza
George W. Bush – Jefe
Queen Elizabeth – Gan-Gan
Donald Trump – Donald
Joan Rivers – Nana New Face
Susan Sarandon – Honey
Charlie Sheen – Pee-Paw
Tina Knowles – Honey
Jane Fonda – Grandma
Steven Tyler – Papa Stevie
Whoopi Goldberg – Oma
Tony Danza – Grandpa
Jim Carrey – Granddaddy Jim
Martin Sheen – Pepe
Naomi Judd – MawMaw
Debbie Reynolds – Aba Dabba
Dolly Parton – Aunt Granny
Caitlyn Jenner – Boom Boom
Kris Jenner – Lovey
Bill Clinton – Poppa Bill
Hillary Clinton – Grandma
Oprah Winfrey – Opra
Mick Jagger – Mick
Paul McCartney – Grandude
Elton John – Papa
Ringo Starr – Ringo
Ozzy Osbourne – Papa
Billy Crystal – Papa
Michael Douglas – Deda
Catherine Zeta-Jones – ZeeZee
Arnold Schwarzenegger – Opa
Maria Shriver – Bamaw
Nicole Kidman – Grandma
Keith Urban – Granddad
Celine Dion – Mémé
Loretta Lynn – Memaw
Reba McEntire – Reba
Kathie Lee Gifford – Gigi
Hoda Kotb – Hoda
Regis Philbin – Regis
Kelly Ripa – Kelly
Ryan Seacrest – Ryan
Ellen DeGeneres – Ellen
Portia de Rossi – Portia
Related: Top 1000 Spanish Baby Girl Names with Meaning – 2023
Exploring Grandparent Names and Traditions Across Cultures
1. India: The Wisdom of Ajji and Ajja
In Karnataka, India, the tales narrated by "Ajji" (grandmother) often revolve around clever animals and moral lessons. A popular story is about a clever crow solving problems to quench its thirst, symbolizing the importance of intelligence and resourcefulness. These stories, often told while enjoying traditional snacks like "unde" (a sweet ball made of rice, jaggery, and coconut), create a cozy atmosphere that nurtures both the stomach and the soul.
2. Italy: Nonna's Kitchen Secrets
Italian "Nonnas" are renowned for their culinary skills, especially in making pasta. A heartwarming tradition in many Italian families is the making of "tortellini," a special type of pasta often prepared during festive seasons. Nonna typically prepares the dough, while the grandchildren assist in shaping the pasta, creating a lively and loving assembly line that is as much about creating delicious meals as it is about bonding and soaking in timeless culinary traditions.
3. Japan: Obaasan's Tender Lullabies
"Obaasan" (grandmother) in Japan might sing a lullaby known as "Itsuki no Komoriuta," which speaks of a young girl's experiences while babysitting. The lullaby, originating from the Itsuki village, is not just a gentle melody but also a narrative of past lifestyles, providing a soothing yet insightful peek into the cultural and historical aspects of Japanese society, all while the grandchild drifts into peaceful sleep.
4. Ghana: Nana's Naming Ceremony
In Ghana, the "outdooring" ceremony performed by "Nana" is often accompanied by symbolic rituals, such as the baby being given a taste of honey, water, and salt, representing life's sweetness, purity, and hardships. The grandparent, by performing this ritual, is seen as guiding the child through these symbolic experiences, ensuring they are spiritually and culturally connected to their roots.
5. Russia: Babushka's Fairytales
"Babushka" in Russia might tell tales of "Baba Yaga," a mythical witch-like character who is both feared and respected. While she is known to challenge those who seek her, she also rewards individuals who showcase bravery and wit. Through these tales, Babushka imparts lessons about courage, respect for elders, and the importance of cleverness, often while enjoying "blini" (Russian pancakes) together, symbolizing warmth and togetherness.
6. Native American Tribes: The Spiritual Guides
In Native American tribes, grandparents might share the "Story of the Corn," where corn is not just a staple food but also a symbol of life and prosperity. Grandparents, while sharing stories, might engage grandchildren in activities like beadwork or pottery, embedding spiritual and cultural lessons through both tales and hands-on activities, ensuring a holistic and engaging learning experience.
Related: Top 1000 US Baby Boy Names – 2023
some unique and interesting ideas to help connect with your grandparents
Maintaining and enhancing the connection with grandparents is truly precious. Here are some unique and interesting ideas to help connect with your grandparents:
1. Virtual Travel Together:
Choose a country or city you'd both like to visit.
Research and plan a virtual trip together, exploring online museums, watching documentaries, or cooking a traditional meal from that place.
2. Storytelling Podcast:
Create a podcast where your grandparents share stories from their past.
You can be the host, and it can be a beautiful archive of their experiences and wisdom.
3. Cooking Across Generations:
Start a cooking blog or YouTube channel together.
Share family recipes, cook "together" via video call, and document the process.
4. Digital Scrapbooking:
Create a digital scrapbook that includes photos, audio clips, and videos from both of you.
Use it as a dynamic, evolving memory book that can be shared with family and friends.
5. Letter Exchange with a Twist:
Send letters or emails back and forth, but add a unique element like including a small puzzle, riddle, or a piece of artwork in each correspondence.
6. Gardening Together, Apart:
Choose a plant or flower to grow in your respective homes.
Share updates, photos, and perhaps even save seeds to exchange in the future.
7. Ancestry Exploration:
Explore your family tree together, sharing stories about relatives, and perhaps discovering new ones.
Consider doing a DNA ancestry test together and exploring the results.
8. Crafting for Causes:
Choose a cause you both care about and create crafts (like knitting blankets, making candles, etc.) that can be sold to raise money for that cause.
9. Book Club for Two:
Choose a book to read together and have your own private book club discussions.
Perhaps choose books that might help you learn more about each other's generations.
10. Shared Playlist:
Create a shared playlist where you both add your favorite songs.
Discuss the songs during your calls, sharing why they're meaningful to you.
11. Fitness Challenge:
Engage in a friendly fitness challenge, like who can walk the most steps in a week.
Share tips and cheer each other on.
12. Art from the Heart:
Engage in a continuous art project, like a painting or quilt that you send back and forth, each adding elements to it.
Once it's complete, it will be a physical representation of your connected creativity.
13. Recipe Development:
Try to create a new recipe together, experimenting with ingredients and techniques.
Name the dish something fun that represents your relationship.
14. Virtual Star Gazing:
Choose a night to look at the stars while on a call together.
You can use apps to identify constellations and share stories or thoughts under the night sky.
15. Joint Journaling:
Maintain a shared digital journal where you both write your thoughts, experiences, and share photos.
It can be a beautiful way to stay connected and involved in each other's lives.
16. Language Learning:
Choose a new language to learn together.
Practice conversations, watch movies in that language, and explore its culture together.
17. DIY Time Capsule:
Create time capsules that you will exchange and open at a future date.
Include letters, mementos, and little treasures that reflect your current life.
18. Custom Calendar Creation:
Create a custom calendar together, choosing photos, quotes, and significant dates.
Share the calendar with family members as a heartfelt gift.
19. Skill Swap:
Teach each other something new, like a skill or hobby.
It could be anything from a magic trick, a recipe, a craft, or a tech skill.
20. Documentary Making:
Make a mini-documentary where your grandparents are the stars.
Include interviews, day-in-the-life footage, and narrations of their stories and experiences.
Related: Top 1000 US Baby Girl Names – 2023
Conclusion
So,what's your grandparent name? These are not just words; they're a bundle of memories, stories, and traditions from all around the world! 🌟 From the snowy landscapes of Norway to the sunny coasts of Spain, each name carries with it a unique tale of love, warmth, and family. So, let's keep exploring and celebrating the beautiful diversity in how we call the special grandparents in our lives! 🎉💖