Brace yourself for a whirlwind journey through the world of maternity fashion! Whether you're an expecting mom or a friend seeking guidance, I've got the lowdown on finding the perfect fit, staying comfy, and embracing your pregnancy glow.
Related: 20 Tips for a Healthy Pregnancy Oral Care
Why Maternity Clothes are Important?
During pregnancy, your body undergoes many changes, including weight gain, a growing belly, and swollen feet. Maternity clothes are designed to accommodate these changes and provide comfort and support. Wearing maternity clothes can also boost your confidence and make you feel good about your changing body.
Related: Benefits of Chiropractic Care During Pregnancy
Some Data and Stats About Maternity Clothes
Here are some data and stats about the maternity clothes market:
The global maternity wear market size was valued at USD 18.3 billion in 2018.
The global maternity innerwear market size was valued at USD 7.41 billion in 2022 and is expected to grow at a CAGR of 7.2% from 2023 to 2030.
The global maternity wear market was valued at US$ 16.4 Mn in 2022 and is likely to reach US$ 24.6 Mn by 2031, expanding at a CAGR of 4.7% between 2023 and 2031.
The global maternity wear market size is anticipated to grow at a CAGR of 6.19% to reach US$15.235 billion in 2027 from US$10.009 billion in 2020.
Asia-Pacific held the largest share of the global maternity wear market in 2020, whereas North America is expected to register the highest CAGR during the forecast period.
The maternity wear market is categorized into outerwear, innerwear, and nightwear, with outerwear holding the largest market share in 2018.
The top wear segment accounted for a larger market share in 2020, and the dresses and gowns segment is expected to register a higher CAGR during the forecast period.
Tips and Tricks for Finding the Perfect Maternity Clothes
Dressing for pregnancy can be a daunting task, but with the right tips and tricks, you can find the perfect fit and feel comfortable and stylish throughout your pregnancy. Here are some tips and tricks for finding the perfect maternity clothes:
1. The Belly Dilemma: To Show or Not to Show?
Embracing your changing body is the name of the game. Some moms-to-be love flaunting their baby bump, while others prefer a more modest look. It's all about personal comfort and style. If you want to show off that bump, consider fitted tops and dresses. If you're feeling a bit self-conscious, opt for looser, flowing clothing that can provide a bit more coverage.
2. Comfort is Queen: Fabric Matters
Pregnancy comes with its fair share of discomfort, so your clothing should be anything but uncomfortable. Look for breathable fabrics like cotton and jersey blends. These materials allow your skin to breathe and accommodate your expanding figure. Avoid anything too scratchy or restrictive.
3. The Versatile Wrap Dress: A Pregnant Woman's Best Friend
Ah, the wrap dress – a timeless piece of maternity wear. This style is incredibly versatile and can be adjusted to accommodate your growing bump. It flatters your curves while keeping you comfortable, making it perfect for both casual outings and formal events.
4. Stretch it Out: Maternity Leggings to the Rescue
Jeans can feel like your worst enemy during pregnancy, but fear not, maternity leggings are here to save the day. They offer support for your growing belly and legs, and they're incredibly comfortable. Pair them with tunics, dresses, or oversized sweaters for a chic yet relaxed look.
5. Maxi Dresses: Your Saviour for Every Occasion
Maxi dresses are a pregnant woman's best friend. They're stylish, comfortable, and suitable for all occasions. From a day at the beach to a night out with friends, a maxi dress can be dressed up or down effortlessly. The flowing silhouette provides ample room for your baby bump to grow without constraint.
6. Sizing Secrets: What to Look for in Maternity Clothes
Don't get hung up on the numbers. Maternity sizes often correspond to your pre-pregnancy size, so stick with what you usually wear. However, consider that your body will change differently than other moms-to-be. It's crucial to try items on and see how they fit your unique shape.
7. Say Goodbye to Underwires: Maternity Bras are a Must
Your breasts are on a rollercoaster journey during pregnancy, and underwire bras can be downright painful. Invest in maternity bras with adequate support and room for expansion. Comfort is paramount, especially when it comes to your intimates.
8. The Importance of Trying Before Buying
Online shopping is convenient, but maternity clothes can be tricky. Sizing can vary between brands and even between different styles within the same brand. It's best to hit the stores or order multiple sizes to try on at home to ensure a perfect fit.
9. Accessorize, Accessorize, Accessorize!
Accessories can take your maternity outfits to the next level. Scarves, statement necklaces, and hats can add flair and personality to your look. They also make it easy to change up your style without buying an entirely new wardrobe.
10. Fashion on a Budget: Where to Find Affordable Maternity Wear
Pregnancy is an expensive journey, and maternity clothes can add up. Look for sales, second-hand options, and affordable maternity stores. Also, consider buying a few staple pieces that you can mix and match to create various outfits.
11. Maternity Wear Online: The Ultimate Convenience
Shopping online for maternity clothes is super convenient, but be aware of sizing discrepancies. Read reviews and sizing charts carefully, and don't hesitate to contact customer service for guidance. Some brands even offer virtual fittings, so take advantage of these options.
12. Hand-Me-Downs with Love: The Sentimental Side
Don't underestimate the sentimental value of hand-me-down maternity clothes. Wearing something that your mother or friend wore during their pregnancy can create a beautiful connection and make you feel supported and loved during your own journey.
13. Embrace Your Body: Maternity Photo Shoots
Capture the beauty of your pregnancy with a maternity photoshoot. These sessions can be incredibly emotional and empowering, helping you celebrate your unique journey and create lasting memories.
14. Don't Forget Your Feet: Comfy Shoes are Key
Your feet bear the weight of your growing body. Invest in comfortable, supportive shoes to prevent discomfort and potential foot problems during pregnancy. Fashionable and comfy options are out there!
15. Maternity Outerwear: Stay Warm and Stylish
If you're pregnant during the colder months, don't skimp on maternity outerwear. Find stylish coats and jackets designed for pregnancy that keep you warm without compromising your style.
16. Second Trimester: The Sweet Spot for Shopping
The second trimester is often the sweet spot for shopping because your belly is showing, and you're likely feeling more comfortable. It's a great time to build your maternity wardrobe, so you're ready for the later stages of pregnancy.
17. Dressing for the Office: Maternity Workwear Tips
Maintain your professional image at work with maternity workwear. Invest in a few key pieces like maternity trousers, blouses, and dresses. You'll feel confident and comfortable in the office.
18. Plan for Postpartum: Nursing and Recovery Clothes
As you near the end of your pregnancy, start thinking about what you'll wear after giving birth. Nursing bras and tops, as well as postpartum recovery clothing, are essential for a smooth transition.
19. Pregnancy Lingerie: A Little Secret to Boost Your Confidence
Sexy maternity lingerie can boost your confidence and help you feel sensual during a time when you might not always feel your sexiest. Treat yourself to something special for those intimate moments.
20. A Maternity Wardrobe Isn't Forever: Be Sustainable
Lastly, consider sustainability when building your maternity wardrobe. Look for brands that use eco-friendly materials and practices. After your pregnancy, consider donating or reselling your maternity clothes to extend their lifecycle and reduce waste.
                                                    Tips

Don't buy anything in the first trimester. Your body will undergo many changes throughout your pregnancy, so it's best to wait until your body has settled into its new shape before investing in maternity clothes.
When to Start Wearing Maternity Clothes?
There's no set time to start wearing maternity clothes. It depends on your body and how quickly it changes. Some women start wearing maternity clothes in the first trimester, while others wait until the second or third trimester. If your regular clothes are starting to feel tight or uncomfortable, it's time to start thinking about maternity clothes.
Related: The Pros and Cons of Water Birth: Is It Right for You?
How Do I Find the Perfect Fit?
Finding the perfect fit is like finding the perfect partner – it takes time and a little effort, but it's so worth it. Here are some tips to get you started:
Know Your Size: Maternity sizes are usually the same as your pre-pregnancy size. So, if you were a medium, you'll likely be a medium in maternity clothes.
Stretch is Your Friend: Look for pieces with stretchy materials like spandex. They'll grow with you and provide maximum comfort.
Adjustable Waistbands: Pants and skirts with adjustable waistbands are a godsend. They allow you to customize the fit as your belly expands.
Empire Waist Dresses: These dresses have a high waistline right under your bust, which gives you plenty of room for your growing bump.
Layer Up: Invest in some layering pieces like camisoles and cardigans. They can extend the life of your regular wardrobe and add versatility to your maternity outfits.
Related: The Benefits of Hypnobirthing
What About My Personal Style?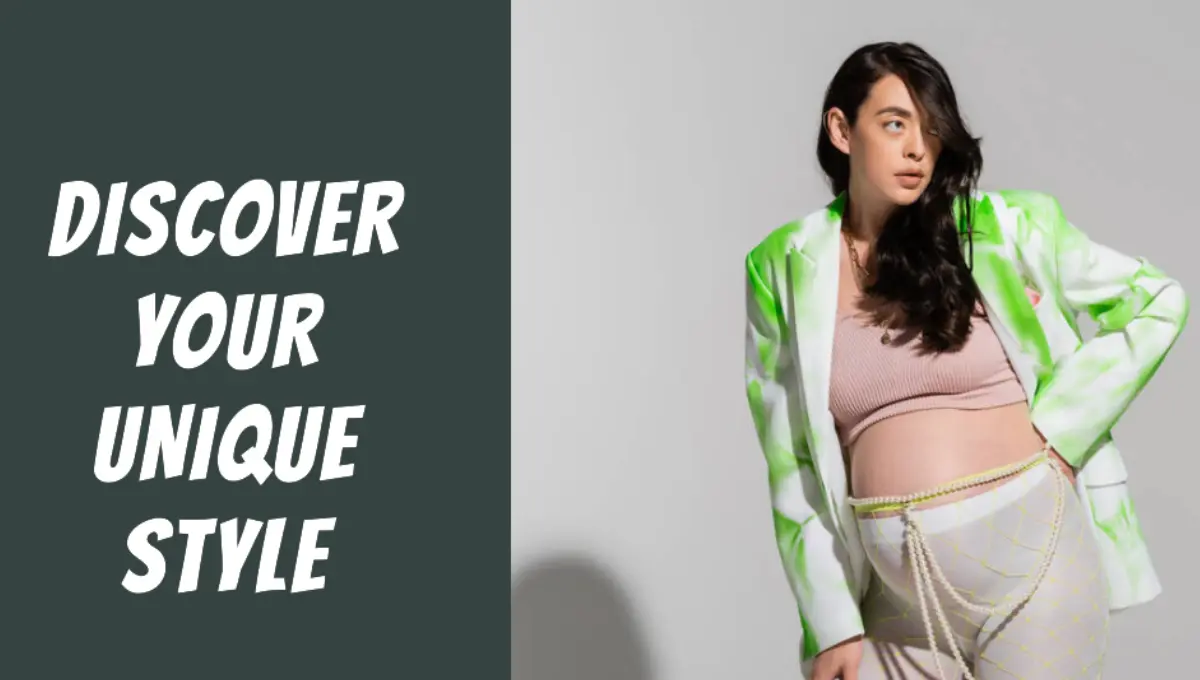 Ah, personal style, the spice of life! Just because you're pregnant doesn't mean you have to sacrifice your unique fashion sense. Many maternity brands offer a wide range of styles, from boho-chic to classic elegance. So, embrace your inner fashionista and let your style shine through.
Related: Top 15 Must-Have Baby Products for New Moms
Are there any Must-Have Items I Should Consider?
Absolutely! Here are some maternity wardrobe essentials:
Maternity Jeans: A good pair of maternity jeans with a stretchy belly panel will be your best friend.
Comfy Leggings: Leggings are a pregnant woman's dream. They're stretchy, versatile, and perfect for lounging or dressing up.
Maternity Bras: Your girls deserve some extra support during this time. Invest in comfortable maternity bras.
Maxi Dresses: These are not only stylish but also incredibly comfortable. Perfect for those days when you want to look put-together with minimal effort.
Flowy Tops: Flowy tops and tunics are your secret weapon for staying comfortable and looking fabulous.
What About Budget-Friendly Options?
Budget-conscious mamas, I hear you! Maternity clothes can be an investment, but there are ways to save. Consider:
Secondhand Shopping: Thrift stores, online marketplaces, and consignment shops often have gently-used maternity wear at a fraction of the price.
Borrowing: Don't be shy about borrowing from friends or family who've been there, done that. Maternity clothes tend to get worn for a relatively short time, so sharing is caring!
Mix and Match: Splurge on a few key pieces that you absolutely love and mix them with your regular wardrobe to create new looks.
Any Emotional Advice for Mamas-To-Be?
Ah, the emotional rollercoaster of pregnancy! Remember, it's okay to have moments of frustration or insecurity about your changing body. But also, embrace this incredible journey. Your body is doing something truly magical, and there's beauty in every stage.
Closing Thoughts: Maternity Fashion, Your Way
In the world of maternity fashion, your body, your style, your rules! Find what makes you feel beautiful, comfortable, and confident during this incredible journey.
There you have it, a crash course in navigating the world of maternity clothes. Remember, embracing your changing body and feeling fabulous in what you wear is the key to a happy and confident pregnancy. So, go out there, strut your stuff, and let your inner glow shine through!
Frequently Asked Questions (FAQs)
When should I start wearing maternity clothes?
You can start wearing maternity clothes whenever you feel comfortable. Some women begin as early as the first trimester, while others wait until the second trimester when their bump becomes more pronounced. It ultimately depends on your comfort and how your regular clothes fit.
Can I continue to wear my regular clothes during pregnancy?
You can wear your regular clothes for a while, especially if they're loose-fitting or have stretchy waistbands. However, as your belly grows, you'll likely find maternity clothes more comfortable and accommodating. Maternity wear is designed to provide extra support and flexibility for your changing body.
How do I determine my maternity clothing size?
In most cases, you can stick with your pre-pregnancy clothing size when shopping for maternity wear. Maternity sizes are typically designed to match your regular size, accounting for the changes in your body shape during pregnancy. Be sure to check size charts provided by retailers for accuracy.
Are maternity clothes expensive?
Maternity clothing prices vary widely, just like regular clothing. You can find budget-friendly options at thrift stores, online marketplaces, or by borrowing from friends and family. Some higher-end brands offer designer maternity wear at a premium price. It's possible to build a stylish maternity wardrobe within your budget.
What are the must-have items in a maternity wardrobe?
Essential maternity wardrobe items include maternity jeans, comfortable leggings, maternity bras, maxi dresses, flowy tops, and adjustable waistband pants. These pieces provide comfort and versatility for various occasions. Layering pieces like camisoles and cardigans are also great additions to mix and match with your outfits.