As you embark on your journey to conceive, one of the most important steps you can take is to ensure that your body is primed for pregnancy. However, visiting a fertility clinic may not always be an option for everyone. Thankfully, at-home fertility tests offer a convenient and affordable way to track your fertility levels and optimize your chances of conception. These tests can provide valuable information about a person's fertility status, which can be used to make informed decisions about their reproductive health.
In this comprehensive guide, we've researched and analyzed the 10 best at-home fertility tests available on the market. Whether you're looking for an ovulation tracker, a sperm count test, or a comprehensive fertility kit, we've got you covered.
Related: Schedule For Pregnancy Checkup For Healthy 9 Months
Why At-Home Fertility Tests?
At-home fertility tests have gained popularity over the years because they provide a quick, convenient, and private way to assess fertility levels. These tests are also relatively affordable and can be purchased without a prescription. Some people may choose to use at-home fertility tests because they want to avoid the hassle and expense of going to a doctor, while others may prefer to check their fertility levels more frequently than they can with traditional fertility tests. Whatever the reason, at-home fertility tests can provide valuable information about fertility levels and help people make informed decisions about their reproductive health.
Types of At-Home Fertility Tests
There are several different types of at-home fertility tests available, including:
Ovulation Tests
Ovulation tests detect luteinizing hormone (LH) in urine, which surges just before ovulation. These tests can help predict when ovulation is likely to occur, which is useful for people trying to conceive. There are many different brands of ovulation tests available, and they vary in their sensitivity and accuracy.
Fertility Monitors
Fertility monitors are devices that track hormone levels in urine or saliva to predict ovulation. These monitors can provide more detailed information about fertility levels than ovulation tests alone. Some fertility monitors can also track other factors, such as basal body temperature, to provide a more comprehensive view of fertility levels.
Sperm Count Tests
Sperm count tests are designed to measure the number and quality of sperm in semen. These tests can provide valuable information about male fertility levels, which can be used to make informed decisions about family planning. There are several different types of sperm count tests available, including at-home tests that can be purchased over-the-counter.
What are At-Home Fertility Tests for Women?
Women's at-home hormone tests typically entail taking a small blood sample and sending it to a lab for analysis. These exams test several hormones, including::
Ovarian reserve: Follicle-stimulating hormone (FSH), estradiol, and anti-Mullerian hormone (AMH) are all components of the ovarian reserve. These tests provide a broad idea of how many eggs are still present in the ovary. However, it has not been demonstrated that these tests can predict fertility in individuals who are not having reproductive problems. Egg freezing should not be considered based on this test.
Estrogen and luteinizing hormone (LH), which rises just before ovulation: LH can be detected in the urine, and is what's detected in home ovulation predictor kits. Some at-home fertility tests also do LH blood tests.
Thyroid hormones, such as thyroid-stimulating hormone (TSH): Thyroid problems can contribute to irregular or absent periods and thus problems with infertility, which is why a TSH test is ordered.
What are At-Home Fertility Tests for Men?
Sperm analysis is frequently used in fertility testing for males since it can reveal information about a person's sperm's health and viability.

A semen analysis examines a variety of elements. The three key ones to be aware of are:
Sperm count or volume (how many sperm there are)
Motility (how the sperm move)
Morphology (how the sperm are shaped)
If there are sperm in the ejaculate, you can find out through at-home semen analysis tests. Many will give you the number of sperm, but most won't let you know if they're moving (motility).

In other words, at-home semen analysis are typically less thorough than tests that a doctor orders. They might still serve as a beginning point for those who are worried about sperm quantity and quality by offering information.
How to Choose the Right At-Home Fertility Test?
Given the variety of alternatives, picking an at-home fertility test might be challenging. It's important to take accuracy, convenience, and cost into account when choosing a home fertility test. Some tests could be more reliable than others, while others might be more practical or more reasonably priced.

It's also crucial to think about the kind of fertility test that best suits your requirements. For instance, an ovulation test may be more beneficial than a sperm count test if you're attempting to get pregnant. On the other hand, a sperm count test can be a better choice if you are worried about male fertility levels.
It's also a good idea to read reviews and conduct some research before buying an at-home fertility test to make sure the test is accurate and dependable. It's also crucial to carefully follow the directions and speak with a healthcare professional if you have any queries or concerns.
Related: Top 19 Obstetrical Complications
A Quick Look at the 10 Best At-Home Fertility Tests in 2023
Best Fertility Tests for Women
Best overall: Modern Fertility
Best customer reviews: LetsGetChecked
Best budget buy: PREGMATE Ovulation Tracking Kit
Best ease of use: Everlywell
Best for cycle tracking: Mira Fertility Plus
Best wearable fertility test: Ava Fertility Bracelet
Best Fertility Tests for Men
Best basic sperm test: Ro Sperm Kit
Best semen analysis fertility test: Fellow Semen Analysis Kit
Best advanced sperm test: Legacy Sperm Analysis
Best rapid sperm test: Labcorp OnDemand Men's Rapid Fertility Test
Related: Making Love, Not War: 10 Comfortable Pregnancy Sex Positions
5 Best At-Home Fertility Tests
Best overall: Modern Fertility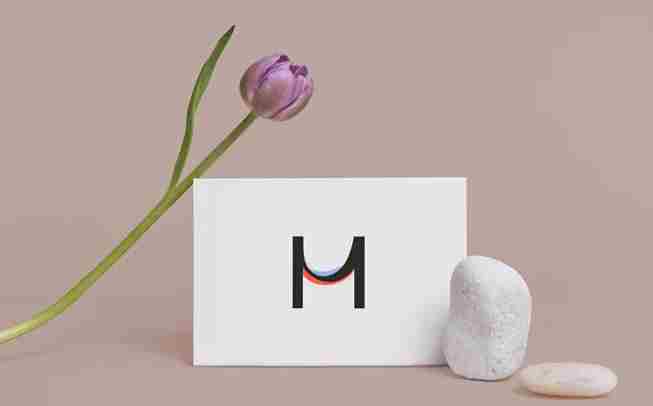 Modern Fertility offers a comprehensive package for home-based fertility health evaluation, boasting a remarkable degree of accuracy and personalized outcomes.
Should you choose to avail of their services, you may conveniently order your fertility test online. However, do note that the results shall only arrive approximately seven to ten days following your sample's arrival at the laboratory. To ensure optimal accuracy, it is imperative to tailor your fertility test if you are taking birth control. It is important to remember that birth control medication may affect the results of some tests, thereby limiting the number of tests you may take. Thankfully, customizing your order is a simple process, and you can choose to either avail of a home test kit or perform the test at a Quest Diagnostics laboratory.
The hormone test kit analyzes the following:
Anti-mullerian hormone (AMH)
Thyroid-stimulating hormone (TSH)
Follicle-stimulating hormone (FSH)
Estradiol
Free thyroxine
Prolactin
Luteinizing hormone (LH)
It is imperative that you order your test in advance, as it must be taken on the third day of your cycle. You will be required to collect a blood sample using a lancet that shall prick your finger. The collected sample must then be returned to the laboratory via a secure package.
Your results shall be made available approximately seven to ten days after your sample has reached the laboratory. The results shall first be viewed by a physician before being personalized and sent to you. If you require further clarification, a free consultation with a fertility nurse can be arranged. Moreover, Modern Fertility offers a community forum where you can post your queries and better comprehend your results.
Modern Fertility's mobile app can assist in tracking your ovulation cycles, which can prove to be quite useful. The Hormone Test is priced at $179 and includes free shipping. While the company accepts HSA and FSA, insurance is not accepted. Users may also choose to subscribe to ovulation tests.
Overall, a majority of the users have provided positive feedback and are active participants in the large community. However, there were some users who expressed disappointment with their results due to the level of detail not being as comprehensive as they had expected.
Why We Chose It?
We chose Modern Fertility because it's personalized, reviewed by doctors, and based on research. It also offers a hormone profile available at the touch of your fingertips.
Pros
Tests seven hormones from estradiol to prolactin
Physician-reviewed results
Results are easy to understand
Accuracy is based on a clinical study
Customized to your birth control
Access to an online community
Cons
Reviewers complain of difficulty collecting a blood sample
Results take about 10 days
Relatively higher cost compared to other tests
Best customer reviews: LetsGetChecked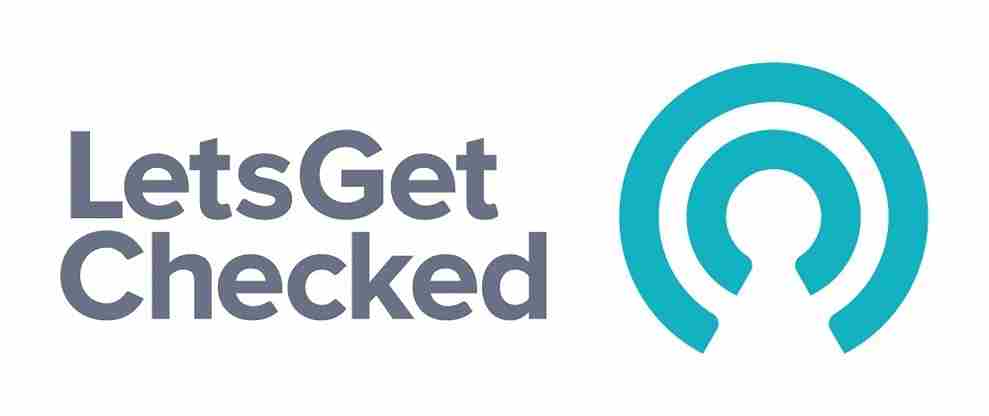 LetsGetChecked is a company that provides affordable and accessible at-home health testing options. The company was founded in Ireland in 2014 and has been available in the United States since 2017. LetsGetChecked offers a female hormone test that examines four fertility hormones which play a crucial role in determining ovulation and whether your levels are within the normal range.
FSH
LH
Prolactin
Estradiol
With LetsGetChecked, you have the option to subscribe for recurring tests to track your data over time. It is recommended to take the test on day three of your menstrual cycle and send it back to the lab on the same day. If day three falls outside of Monday through Thursday, you'll have to wait until your next cycle to take the test. Avoid taking the test on a Friday or during the weekend.
The test kit includes a lancet to prick your finger and collect a blood sample, which is then sent to a certified lab for analysis. A clinician will review the results, and you will receive them through a secure online account. You can also download the LetsGetChecked app on your Android or iOS device to view your results. Note that only if your results are out of range, a nurse will contact you.
The female hormone test costs $129 with free shipping to all states. By subscribing, you can get the test for $90. The company does not accept insurance, but it does accept FSA or HSA. The test kit will be shipped to your home, and it usually takes about five to seven days.
Many users have given LetsGetChecked positive reviews and have found the service to be comparable to in-clinic tests. However, some have reported confusion with the test instructions. Overall, users are satisfied with the quick turnaround of receiving their test results.
Why We Chose It?
With LetsGetChecked's dedicated team of nurses, you will have the support you need throughout your fertility journey.
Pros
Affordable testing options
Laboratories are CLIA-approved and CAP-accredited
Data is confidential and private
Accurate results
Free nurse consultation if results are out of range
Subscriptions available
Cons
Fewer hormones checked than other tests
Results take five days
Finger-prick blood sample required
No additional support with membership
Best budget buy: PREGMATE Ovulation Tracking Kit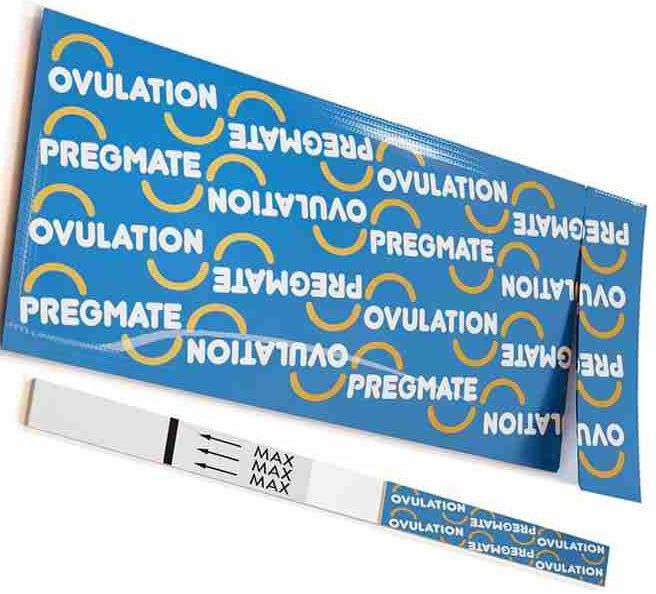 PREGMATE Ovulation tests provide a budget-friendly and user-friendly way to track ovulation. The tests are designed to detect surges in the luteinizing hormone (LH), which are present in low levels in the body, except during the time near ovulation. A positive result on the test indicates that ovulation is likely to occur within 24 to 48 hours.
To get started with PREGMATE, you can order the tests on their website or from third-party sites like Amazon. Most users begin testing about 11 days after the start of their menstrual cycle. Using one strip daily for five days, you simply dip the test strip into a cup of urine for three to five seconds before laying it flat. Check your results in five minutes, where two colored lines indicate a positive result and one line or a test line that's lighter than the control indicates a negative result.
PREGMATE provides friendly customer service to address any questions, but you are not able to consult with a healthcare provider to discuss your results.
The PREGMATE Ovulation Tracking Kit includes 25 strips and costs $10.95 with free two-day shipping. Insurance usually doesn't cover the cost of test strips.
Most users have reported positive results in ovulation tracking and getting pregnant. However, for those with cycles shorter than 21 days or longer than 38, the results may not be as reliable in detecting an LH surge.
Why We Chose It?
Ovulation test strips are a fantastic choice if you're seeking for a simple, affordable method of fertility testing to find out when ovulation takes place. PREGMATE is a significantly more affordable method to track your fertility than many other at-home fertility tests, costing just under $11 for 25 test strips.
Pros
No painful blood test
Inexpensive
Immediate results
Cons
May be messy collecting the urine sample
Results aren't as reliable for those with shorter or longer cycles
Only tests LH
Best ease of use: Everlywell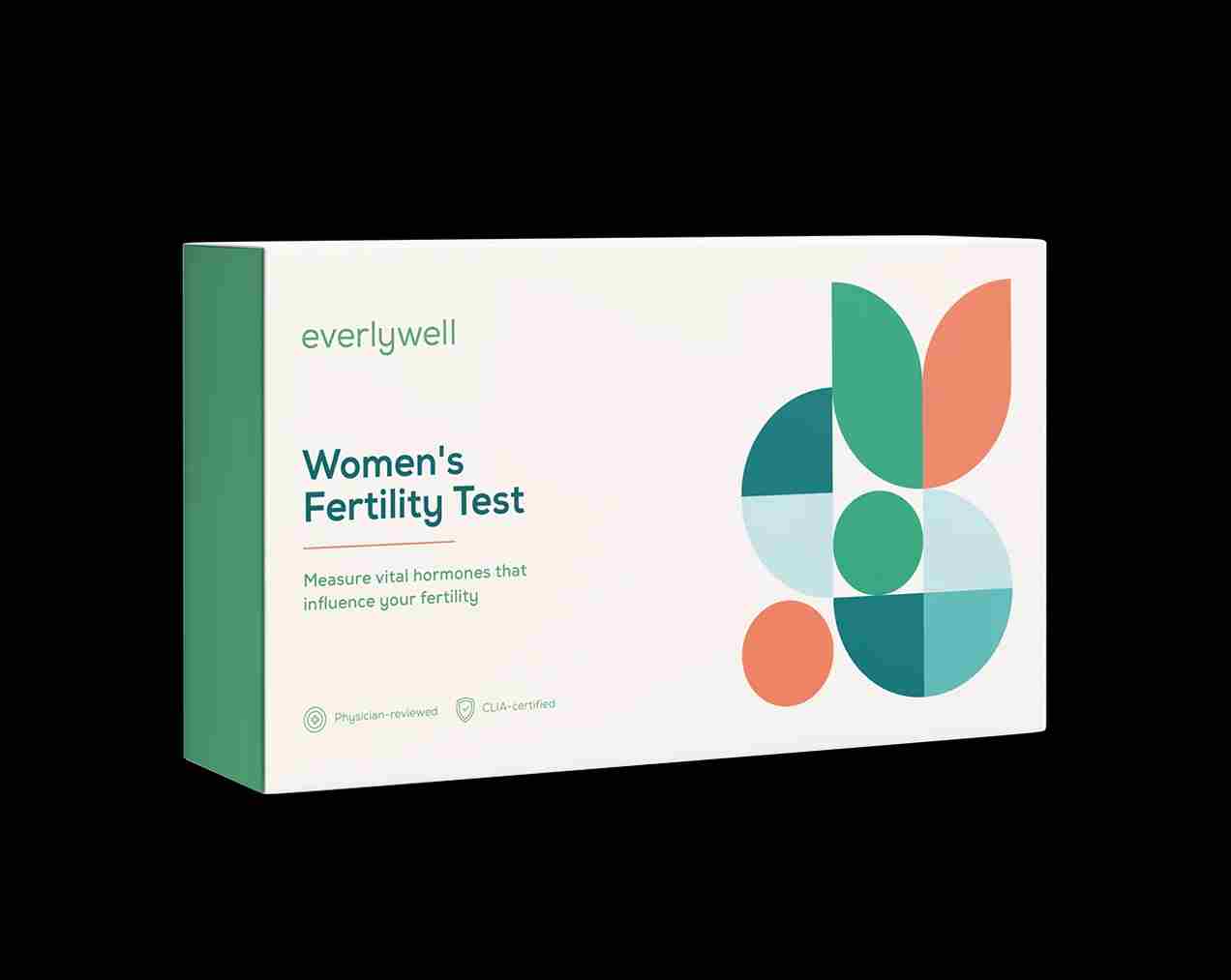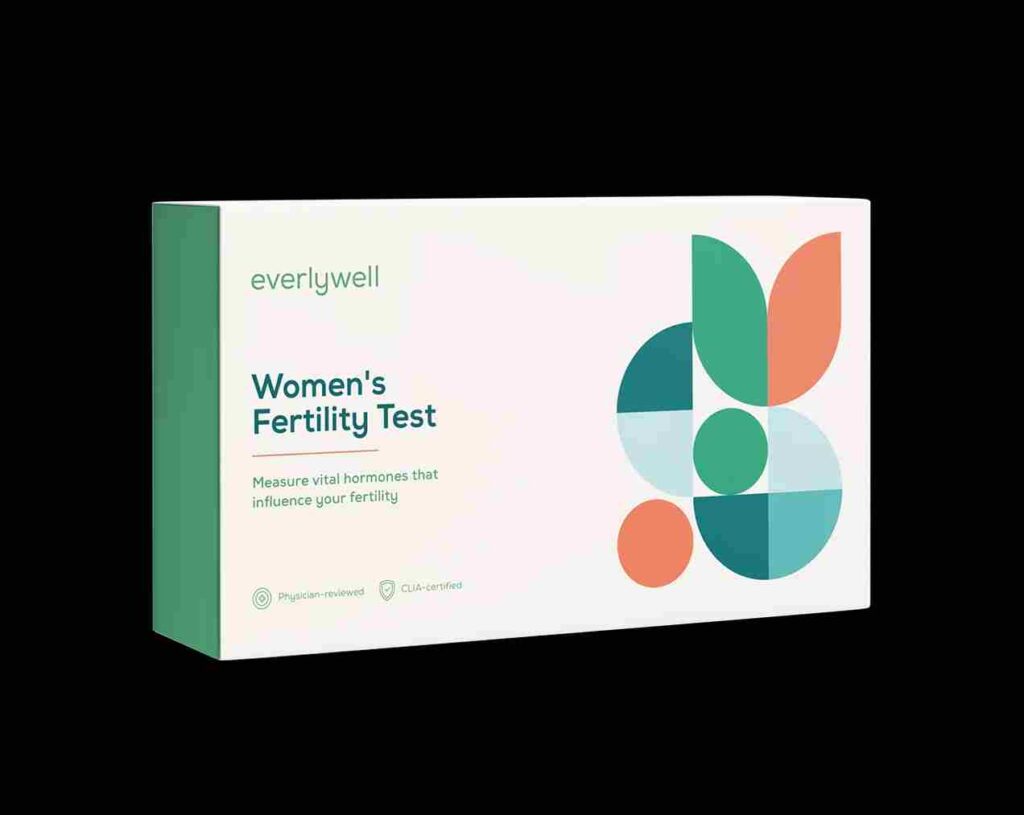 Everlywell offers easy-to-use testing methods with comprehensive instructions. The company has been operating since 2015, providing a wide range of at-home testing options, including fertility testing for both women and men. Everlywell partners with CLIA-certified labs that have received approval from the FDA. Therefore, the company ensures that its labs meet the same quality standards as healthcare providers, guaranteeing a high level of accuracy.
The women's fertility test covers five hormones:
Estradiol
FSH
LH
TSH
Free testosterone
These hormones can help women determine their ovulation and overall fertility health. If one or more of these hormones are out of range, it may make it more challenging to conceive.
Everlywell offers a test for ovarian reserves, which can help women determine how many remaining eggs they have. This test works by examining FSH levels at the beginning of a woman's cycle on day three. Although not as reliable as other tests, like anti-mullerian hormone tests, the ovarian reserves test can help initiate a conversation with healthcare providers regarding future fertility.
To order a test kit, you can do so online. When it arrives, you will need to register the kit on the website. The kit includes lancets for pricking your finger, a blood collection card, and instructions on how to collect the sample and mail it back. The lab usually takes a few days to release the results, which are reviewed by a doctor and released online.
The Women's Fertility test costs $149, and the company provides free shipping to 49 states. Unfortunately, New York is not a participating state. Users can get a 15% discount with a subscription. Although insurance typically does not cover the cost, payments can be made through an FSA or HSA.
Overall, Everlywell has received positive reviews from users who are satisfied with the company's customer service and responsiveness. However, some have reported difficulty collecting enough blood for a sample.
Why We Chose It?
Everlywell's affordable price point and impressive test perks make it a top option.
Pros
Easy-to-understand results
Certified labs
Physician-reviewed tests
Secure data through HIPAA compliance
Personalized report on each fertility marker
Cons
Getting results back takes a few days
Only tests for five hormones
Results aren't as detailed as some other tests
No online community
Best for cycle tracking: Mira Fertility Plus
The Mira Fertility Plus Kit is a comprehensive tool for tracking ovulation over time throughout your menstrual cycle, as opposed to a single test. The kit is shipped within three to six business days of ordering online and includes an analyzer device, a storage case with a charger, 10 testing wands, and instructions. To utilize the device, you must first collect your urine in a cup and then dip the wand into the urine for 10 seconds. You can then insert the wand into the analyzer and utilize the accompanying app to view your results.
Mira detects two hormones, estrogen and LH, which can be identified in urine and help you to determine your peak fertility period. After setting up the app on your mobile device, you can perform the test in the morning upon waking, as indicated by the app. You can keep track of your ovulation during each cycle.
The most advantageous aspect of Mira is that results are immediately available on the analyzer. However, the company does not provide assistance with interpreting the results, so it is important to keep your healthcare provider informed if you are attempting to conceive.
Mira claims that its tests are accurate, but it should be noted that urine testing is not as reliable as blood testing for hormone level evaluation.
The cost of the kit is $199, and it comes with a money-back guarantee if you are unable to detect your LH surge within three months. If your order totals $148, you can receive free shipping worldwide. The cost is typically not covered by insurance, but you can utilize an FSA or HSA for payment.
Users report that the test is convenient and replacement wands are affordable. Mira is particularly useful for those with PCOS, as it helps to pinpoint ovulation more accurately than other tests on the market, which may not accommodate irregular cycles.
Why We Chose It?
We chose on Mira since the test kit enables customers to keep checking for ovulation all the way through the menstrual cycle. Mira is simple to use and works with an app to let you track your ovulation over time without the need for a finger poke.
Pros
Uses urine for test sample
Gives a number instead of positive or negative for ovulation status
Can use with medical conditions such as PCOS
Cons
Company recommends testing up to 20 times per cycle
Less accurate than blood testing
No doctor review of results
No testing options for men
Conclusion
In conclusion, fertility tests can be a valuable tool for those looking to conceive, allowing them to assess their reproductive health and make informed decisions about their family planning. At-home fertility tests offer convenience and privacy, and with the advancements in technology, many tests provide accurate results that are comparable to those performed in a clinical setting.
Our list of the 10 best at-home fertility tests includes a variety of options. Each test has its own unique features and benefits, allowing individuals and couples to choose the one that best fits their needs.
We chose Modern Fertility as our top selection because it evaluates the levels of seven distinct hormones, is affordable, employs certified laboratories, and gives users access to an online community.
While at-home fertility tests can provide valuable information, it's important to remember that they are not a substitute for medical advice or treatment. If you are struggling with fertility or have concerns about your reproductive health, it's essential to consult with a healthcare provider to receive proper guidance and support. With the right tools and resources, individuals and couples can take control of their reproductive health and work towards building the family they desire.
Frequently Asked Questions
How Accurate are At-Home Fertility Tests?
At-home fertility tests are generally quite accurate, as long as they have been clinically validated. However, it's important to note that they cannot replace a full fertility evaluation by a medical professional.
Can At-Home Fertility Tests Help Me Get Pregnant?
At-home fertility tests can certainly help optimize your chances of getting pregnant, as they allow you to track your fertility levels and time your intercourse accordingly. However, they cannot guarantee pregnancy, as there may be other factors at play.
Are At-Home Fertility Tests Covered by Insurance?
In most cases, at-home fertility tests are not covered by insurance. You can always seek reimbursement through your HSA/FSA account. However, they are typically much more affordable than fertility clinic visits. Twenty states have passed laws governing fertility insurance coverage.